Engineering Department
3Dxyz engineering solutions, a highly focused and specialist engineering solutions company, enjoys the advantage of being niche in the areas of engineering design, analysis, prototyping & manufacturing. 3Dxyz engineering was founded with the idea of developing and delivering world class engineering designs in an ever changing and competitive market.
3Dxyz provides engineering solutions, right from the concept design to product launch, including product validation (both virtual and physical testing), prototyping and production support.


CAD
3Dxyz leverages on its extensive expertise in engineering & design services capabilities with excellent domain knowledge and technical know-how to provide cost effective solutions, resulting in value addition and customer satisfaction across industry verticals. 3Dxyz has experience in all major tools and CAD platforms to perform the design services


3Dxyz' CAD services expertise is deeply rooted in the following areas.
-Concept Design and Styling;
-Cast / Forged / Plastic / Sheet Metal Component Design;
-Continuous Program Support;
-Re-Engineering / Reverse Engineering;
-Full / Partial factorial Design Of Experiments;
-Parametric Design of Systems and Sub-Systems;
-Design for Manufacturing / Assembly;
-Mechanism Study, Simulation & Digital Mock-ups;
-Taguchi Methods, DFMEA, Tolerance stack-up studies, PDFSS studies;
-Environment Study / Layouts, Package, Interference / Clearance studies;
-Legacy Data Migration and Conversion;
-Detailing, Drafting, conforming to standards such as ASME / DIN / ISO;
-Tool & Fixture Design;


-Electrical component design, connectors, wire harness
-Design Automation and customization
-Layout design
-Non conventional material engineering
-KBE – Knowledge Based Engineering
-Concept design, Evaluation of concepts and Validation of chosen concepts
-Full / Partial factorial Design Of Experiments
-Design and development concept in various CAD systems
-FEA
-Shape optimization
-Reverse engineering
-Value engineering
-DFMEA and PFMEA
CAE
In 3Dxyz we have an enthusiastic, knowledgeable, passionate and dedicated team to handle CAE. This team takes care of everything from requirements gathering to the simulation of the test cases.
At the heart of the integrated CAE system, 3Dxyz is capable of handling Stress analysis on components and assemblies, Regulation testing ranging from occupant safety to crash worthiness, analysis for the process simulations, Optimization of the product etc.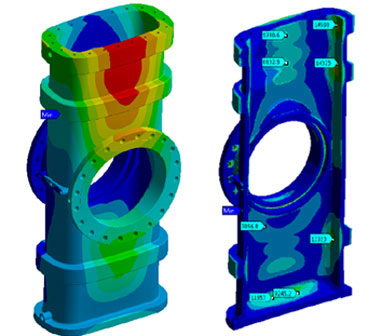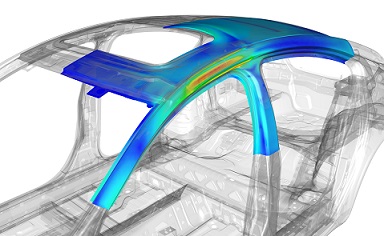 3Dxyz' CAE capabilities includes design for


-Noise, Vibration & Harshness
-Crash Worthiness
-Occupant Safety
-Non-Linear Structural Analysis
-Buckling Analysis
-Failure Analysis
-Advanced Product Development
-Finite Element Modeling
Automotive

3Dxyz with its agile philosophy for faster adaptability to the ever-changing competitive environment, is able to provide the clients across the world with continuous productivity improvements by cutting edge innovations.
3Dxyz engineering solutions with its large pool of highly experienced and focused automotive experts, has been providing its clients with a competitive edge through its cost-effective services and solutions. 3Dxyz provides end to end solutions to the customer right from the concept design to product launch including product validation (both virtual and physical testing).

3Dxyz' expertise is multi dimensioned and it cuts across all automotive engineering disciplines. The primary areas of expertise are: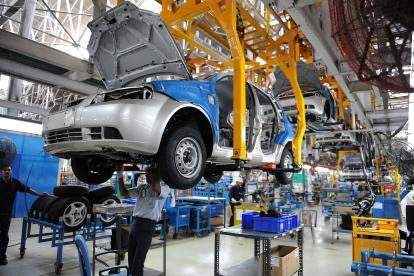 -Design and analysis of the following automotive systems
-Seating systemsLighting systemsInterior TrimsBumper SystemBIWConsoles, Safety and Comfort system
-Design of automotive components using non-conventional materials like EPP for better energy absorption.
-Aluminum Cast part designs
-Design of Electrical routing and retention aids
-Design and synthesis of mechanisms
-Tool and mold design for injection molded components.

Heavy Engineering
Marketplace changing rapidly and competition becoming intense, it is imperative for companies to differentiate their product offerings and be first in the marketplace. There is an increasing demand for developing products with additional functionalities, at a lower cost and in a compressed time lines.
3Dxyz engineering solutions extends its clients a competitive edge by providing a world class solution which caters the requirements of heavy engineering industries at a very competitive cost with lesser turn around time.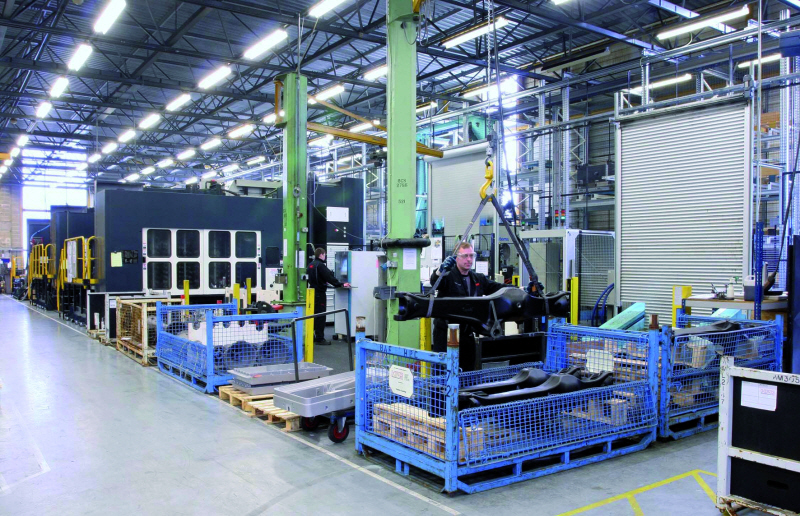 The primary focus areas of the company in heavy engineering space are


-Injection Molding Machine
-Construction and Material Handling Equipment
-Earthmoving Equipments
-Steel Plant Equipments
-Cement Plant Equipments
-Pumps and Compressors
-Hydraulic Equipments
-Marine Equipments
-Expertise
-Part Design : Sheet metal, Forged and Cast components
-Mold design
-Tool & Fixture Design
-Manufacturing Process Simulations
-Linear & Non-Linear Structural Analysis
-Noise & Vibration Analysis
-Buckling Analysis
-Impact Analysis
Aerospace
Aerospace industry is going through challenges which are multi faceted which includes the rise in the operating costs, reduction in the revenue per person in passenger segment. Stiff competition among great players has made the focus mainly on innovation and cost effectiveness.
3Dxyz plays the role of a key element in the aerospace outsourcing space to reduce development costs, improve operating efficiency, boost innovativeness and speed up development with cost-competitiveness.


Our domain expertise in the aerospace & aviation industry includes concept, design and analysis for a wide range of aircrafts.


Product Design :

-Airframe structures and frames (ribs, spars)
-Joints & Fittings
-Seats, Interiors and door
-Components, Subassemblies and mechanisms
-Electrical routing and retention aids


CAE :
-Aero Engine components (Compressors, fans and turbines, casing)
-Structural Analysis of aircraft structures (ribs, spars)
-Buckling analysis of components
-Non-linear analysis (crash, contact, impact)
-Rigid and Flexible body dynamics simulations